About us
---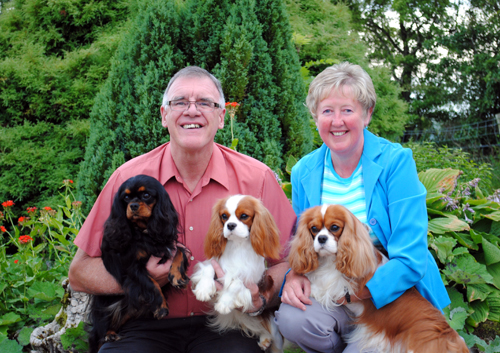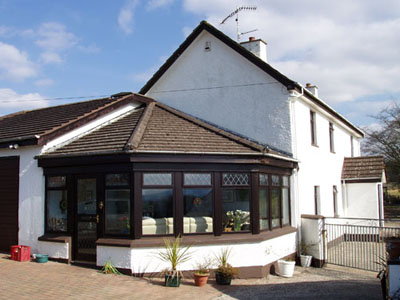 We live in the countryside in Northern Ireland and have about 20 Cavaliers. They are "family" and live in the house with us. Outside they have 7 acres to gallop on, but our house can be a little more crowded inside, as friends and family are always welcome too!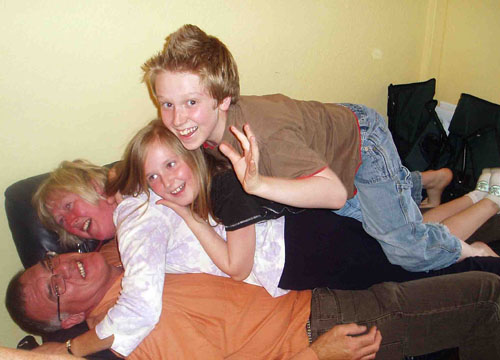 We have a Rottweiler, a Boxer and 2 very old cats, and our friend Dave's 3 horses live at our house. Our hobbies include showing our dogs, travelling and judging. We have been privileged to be invited to judge cavaliers in Canada, Sweden, Norway, Australia, New Zealand, Germany, Finland, USA and Denmark in the last five years. We also award CCs in England and Green Stars in Ireland in all of Group 9. We have both judged the Toy Group at Championship level in Ireland. Somehow, we find time to enjoy our other hobbies, which include - riding horses, swimming, canoeing, fishing, reading and keeping fit on the trampoline! We are also very involved in church activities and take an active interest in our local church. Robert is treasurer of the Northern Irish Cavalier King Charles Spaniel Club and Heather is Vice-Chairperson. Both are on the committee of Ballymena Dog Fanciers Association, of which Robert is president. And yes, Robert does have a full time job, as an electrical engineer!

We have bred over 40 Champions throughout the world, and enjoy breeding all four colours.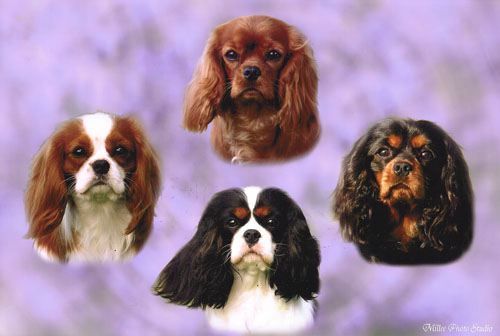 Winning Cavaliers in all four colours
---